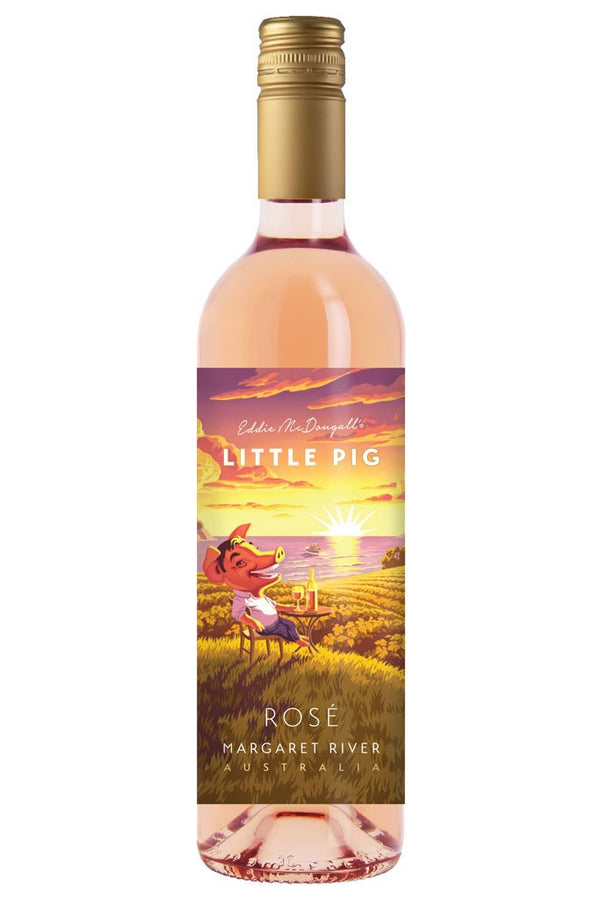 TASTING NOTES:
A whiff of fresh summer fruit salad will immediately captivate your senses and offer rewarding notes of crunchy yellow apple, and fresh red berries with a zesty and tantalizing hint of citrus. Once the wine crosses your lips, a luscious and delectable minerality will exude a freshness like no other, making for a well-rounded wine that is poised and sophisticated whilst still providing you with every bit of enjoyment and satisfaction.
WINEMAKER'S NOTES:
"This is a fun-loving wine that is juicy, crispy, and pretty in pink. It's a blend of Syrah & Sangiovese, all from Australia's most exciting wine region of Margaret River. We love rosé and take it very seriously, so the blending of this wine has gone through the same processes as our top level wines. Our goal, as always, is to produce wines with exceptional balance, length, and an ethereal freshness of fruitiness. The trick to this wine is working with vines of various ages, locations, and cropping capabilities."

- Eddie McDougall
WINEMAKING & PRODUCTION:
The fruit is machine harvested in amongst the foggy morning mist. All varietals are harvested during their optimum time of the season, exclusively from the Margaret River region. All varietals are pressed without de-stemming and the juice is then clarified via a floatation method instead of cold settling with enzymes. We believe this process is better for extraction and colour management, which brings out the very best of the aromatic complexities. The juice is then fermented with a commercial yeast strain that is designed to work in cool conditions until the wines are dry. There is no malolactic fermentation, but there is a very short tank settlement stage that includes slight tweaks in the fining process intended to even out the palate. The result is clean, juicy, and fresh!
ABOUT THIS RANGE:
"Little Pig Rosé is a wine that carries the most emotional attachment and significance to me as it's named in memory of my late grandmother (po po 婆婆). Growing up as a child in Hong Kong, my po po called me "Little Pig" in Cantonese (豬仔) as I was born in the Lunar year of the Pig. My po po was an inspiration and hero who was generous, respected, and the best cook in the world."

- Eddie McDougall